About CTE
CTE is a Non-Profit & Non-Governmental Organization. CTE is dedicated to the field of Traditional Education. CTE is a registered trust in Mysore, Karnataka. We are a team of inspired individuals working with the aim of reviving Traditional Education. We believe that traditional education concepts, curriculum, and methodologies have a solution to the quagmire of complexities that exist in the society today. Researching, networking, teacher's training, organizing parents, establishing model traditional educational centers and facilitating existing ones, are our core areas. Explore this pure and exciting journey !
Vedic Educational Products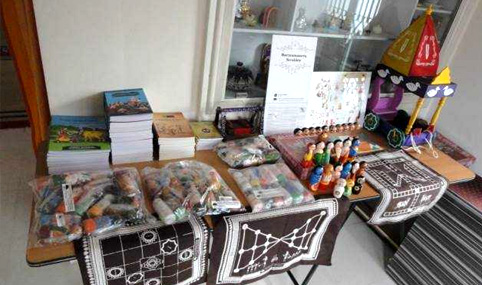 'Kṛṣṇa Kri̅da̅', is a game product of Centre for Traditional Education based on the philosophy described in ancient texts. This concept has been presented in our publication "Kṛṣṇa Kri̅da̅, The Art of Engaging Children's Playful Attitude". Kṛṣṇa Kri̅da̅ range of game products are toys and other games that facilitate sacred transcendental play of your child.