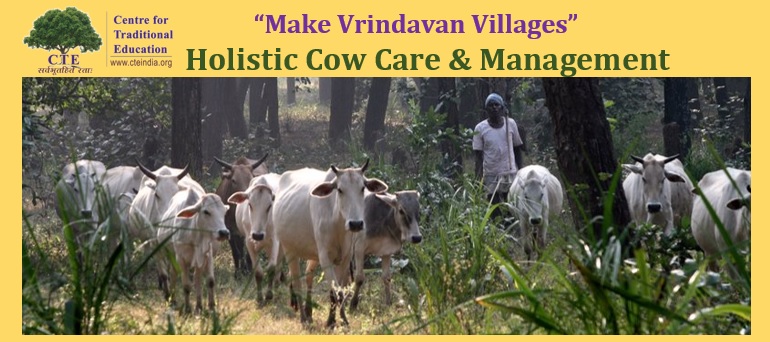 HOLISTIC COW CARE & MANAGEMENT SESSION
WHEN:24th Sunday & 25th Monday-DECEMBER, 2017, 9 am-6pm
(Choose any one day)
*Language:*English,will translate to Kannada
VENUE: SHIVANI ORGANICS, 1st flr,Club Road, Vijaynagar, Bangalore-40
*ENTRY FEES:*Rs 300/- per person inclusive of Lunch. Limited seats.
SPEAKERS:
Dr Sreekumar.S (BVSc & AH,PGCVH) &
Dr Sreekala.V (BVSc & AH,PGCVH)
Both of them worked as Veterinary officers from 1992 to 2010 in TRCMPU ltd, MILMA, Kerala Co-operative Milk Marketing Federation, Trivandrum, Kerala.India.
From 2013 both are serving as a Holistic Veterinarians for Gokuldham Vedic eco-village project(60 cows), Ahmadabad ISKCON farm project and Mayapur Goshala (400 cows). Also serving as a Free lance Holistic Veterinarian for Private farm projects across the country .
Dr Sreekala .V has also worked as Veterinary officer in Guruvayur Devasvom goshalas in the year 2013.
Both of them  manages various diseases of cows with Homeopathy and natural remedies only.
TOPICS:
Basics of cow maintenance
The Feeding and digestive system of cows (what to feed, how to feed)
Understanding of the breeding of cows, Cow pregnancy care, Calf care
Common diseases for cows and natural remedies
Introduction of Local breed of Cow (south India, with special reference to Karnataka)
Healthy nutritious diet of cow in as per region (Karnataka)
What are unique features of cow breeds? How to identify different breeds?
Cow in Goshala & cow in Farm
Surabhi - the holistic healer (Soil, Environment)
How to create grazing space within farms like say we have 10 acres of farm land
How to teach and train them to graze there and not other crop?
How to interact with cows, human and cow language
Dos and don'ts of transportation of cows between farms
We shall cover how cows cure all diseases so far identified
Paving the Way to Cow Protection- The Pledge
How city dwellers can support Gau(creative ideas)
Click here to register
Watch Srikumar Nairji videos:
Organised by:
CTE - Centre for Traditional Education
Jointly with Shivani Organics
Contact:
Rajeswar Rao-9449596039
Mahendra 9036795100
Shivakumar-9902685858